Windows Emulator For Mac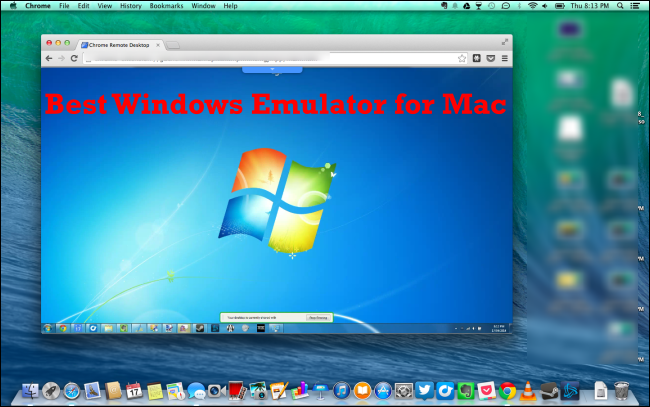 If you are a Mac user and want to use Windows on your Laptop/PC but don't know which one is perfect for you because there are few Windows emulators that can do the work.
But don't worry, after a quick walkthrough you can able to select the best & free Windows emulators for Mac
Basically, Mac and Windows are two operating systems that are polar opposites of each other. Generally, Mac is the OS that comes pre-installed in Apple's Laptops (mac Books) and is owned by Apple Inc., whereas Windows is owned by Microsoft.
Mac and Windows differ in everything. Their UI (user interface) is different, and the keyboard control function is different too. They are a lot of differences that take some time for Mac users to get understand Windows and Windows users for Mac. Both operating systems have their own set of pros and cons.
If we go by numbers, Windows has a greater number of users as compared to Mac. There are some apps that are available exclusively only for Windows. So, if for whatever reason whether it is to run Windows's specific software or you are just comfortable with the UI of Windows therefore you want to use it on your Mac.
Here are some best Windows emulators for Free to help you. Let's explore them.
Top 10 Free Windows emulators for Mac
The best and free Windows emulators available for Mac are listed below
Virtual Box
VMWare Fusion
Parallels Desktop
QEMU
WinOnX
Boot Camp
WineSkin
WineBottler
Wine
CrossOver Mac
Let's get into the details of each Windows emulator.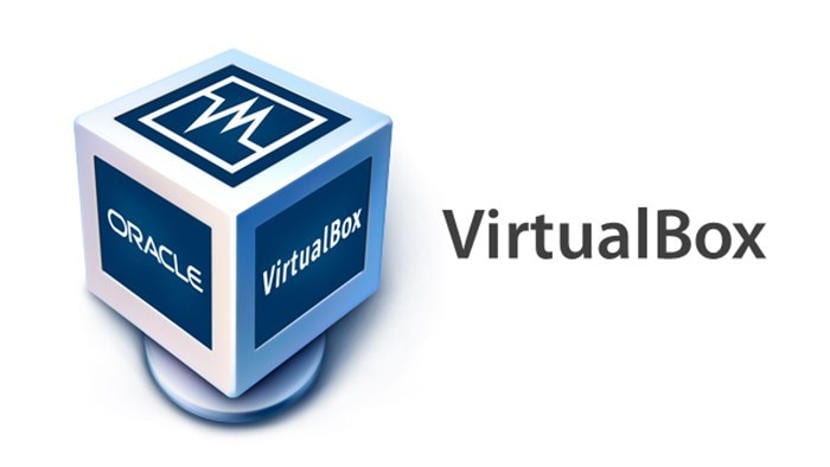 Another option to utilize Windows on a Mac is through VirtualBox. You may do this to install Windows on a Mac virtual machine you create. Using this Windows emulator, you may use Mac and Windows simultaneously. For private and academic usage, it is free to use.
Pros of Using VirtualBox
The program delivers a thoughtful interface that displays all of your virtual sessions, providing specific details for you to review when selected.
With the service being an open-source product, it is available at no cost and can get modified to meet your particular requirements without licensure expenses.
It works to optimize your Mac's resources to avoid slowing your system when using the Windows emulator for your software and apps.
Cons of Using VirtualBox
It can deliver an unpredictable speed performance for some macOS users, especially if the emulator gets installed on an older device.
Since it is an open-source product, users must rely on a supportive community for help instead of having documentation available for troubleshooting.
It would be helpful if the program came with a universal configuration tool so that you're not stuck in a world of redundancy with every new virtual session.
You may find out more about this emulator by visiting this website:https://www.virtualbox.org/
You will have to pay money for this virtualization technology. In contrast to the free Boot Camp, a virtual machine called VMWare Fusion enables you to run Windows OS on your Mac in a window just like any other software.
This enables you to utilize your Mac applications in the background while you explore the Windows OS. The nicest aspect is that Big Sur and the most recent version of VMware Fusion operate well together. You can utilize Windows software on a recent MacBook that has a Touch Bar.
You may run your Windows software easily with VMWare Fusion and extend Windows to a full window if that's how you want it. The Windows File Browser may be used on macOS as an app thanks to Unity mode.
Pros of Using VMware Fusion
You'll receive an accelerated approach to using Windows apps on your Mac because of how it allocates system resources.
It delivers an option to run a full version of Windows 10 on macOS so that you have access to both environments simultaneously.
You have the option to copy and paste information from one operating system to the other to reduce the time it takes to transfer files and folders.
Cons of Using VMware Fusion
If you are using the Windows emulator, VMware doesn't always recognize printers that you've set up through macOS, even if they are hardwired to the unit.
You can sometimes lose your virtual environment's Internet connection even though the Mac keeps it for the host.
It provides below-average support for three-dimensional work or gaming needs
Price: $149 (30-day free trial without registration)
Find out more about this emulator by visiting this website: https://www.vmware.com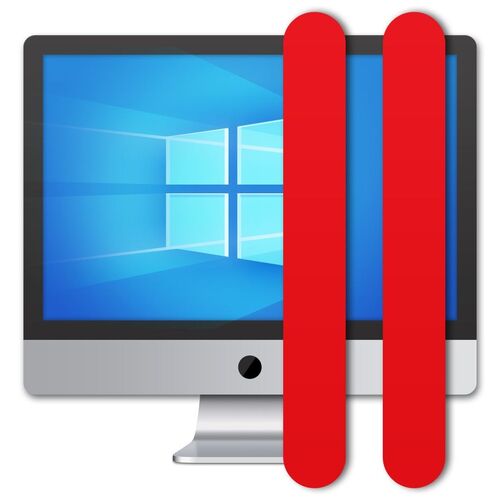 Similar to VMWare Fusion parallels Desktop offers superior compatibility for Mac systems. The new Apple M1 Macs will be supported by the most recent version of the software. Every year, this utility is updated to reflect the most recent versions of macOS.
Once you install Windows OS on the virtual computer by using the Parallels software. After that, you may run several games and Windows applications on it.
You may run Windows OS inside of macOS using Parallels Desktop without needing to restart your machine. It works well and is simple to setup. The program is not as inexpensive as VMWare Fusion and needs a yearly subscription that begins at $79.99.
It works more smoothly with the most recent version of macOS and has superior stability and performance.
Pros of Using Parallels Desktop
You have the option to configure the swipe gestures in macOS to switch between the host and virtualized desktop.
It provides functionality from the Taskbar to let you launch your apps without going through multiple steps.
The program's coherence mode makes it easy for virtually everyone to take advantage of the benefits that a Windows emulator offers.
You'll receive intuitive Windows access while accessing legacy systems within a supportive and integrated environment
Cons of Using Parallels Desktop
It isn't available for all macOS versions. If you want to install Snow Leopard for your Mac, the option to use Parallels disappears. It has a server option that is quite expensive.
Some of the games you can play with this emulator only operate at 20 frames per second. The current DirectX architecture isn't fully supported.
You must keep upgrading your software if you want to use the latest macOS version.
The emulator uses a significant amount of memory, causing slowing on anything with less than 16 GB.
Price: $79.99
Find out more about this emulator by visiting this website: https://www.parallels.com/
You may use almost any operating system on your Mac by using QEMU, which serves as an emulator and virtualiser. It makes sure you have the functionality required to run Windows on your macOS platform using a dynamic translation technique. This strategy runs the guest code on your CPU, which results in results that are practically native.
Pros of Using QEMU
It offers an open-source approach to being a Windows emulator for Mac, giving you access without charge or patents being in the way.
The structure of QEMU lets you emulate several CPUs simultaneously without dramatically impacting the system's overall performance.
It has an extensive community that supports the platform so that it keeps improving over time.
Cons of Using QEMU
Some of the program's accelerator functions aren't compatible with every macOS option you might be using.
The emulation performance is not always positive, especially when running a complicated environment on an older Mac.
It's a smaller project than some of the other open-source mediums in this category, which means the support might not be available for what you need.
Find out more about this emulator by visiting this website: https://www.qemu.org/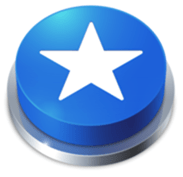 Based on the open-source Wine project, WinOnX was created. Although your memory and disk consumption is greatly reduced, the premium version achieves a comparable result. With this lightweight solution, you'll just utilize 15 MB as opposed to 2 GB at the very least.
Pros of Using WinOnX
The boot time for the average Mac with this emulator is only two seconds. It can be up to 30 seconds on competitive products.
You don't need to create a partition to operate the program.
It provides .NET and full-screen support to make it easy to use.
Cons of Using WinOnX
It doesn't work as well if you attempt to use a Windows-based app with a macOS version you've already installed.
Not all software and apps are compatible with WinOnX because it redirects communication between the program and Windows to macOS.
The installation process can be complex.
Find out more about this emulator by visiting this website: https://www.winonx.com/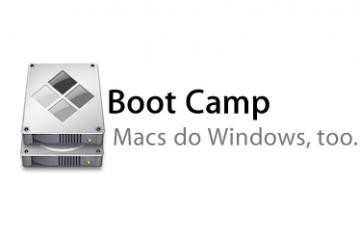 Dual-booting on a Mac is possible through the built-in tool Boot Camp. It can be found in the utility section and is called Boot Camp Assistant. With this emulator, you may run Windows and Mac operating systems concurrently on the same disc. The other OS or its files cannot be accessed while Windows or Mac are operating simultaneously.
Find out more about this emulator by visiting this website: https://support.apple.com/en-us/HT201468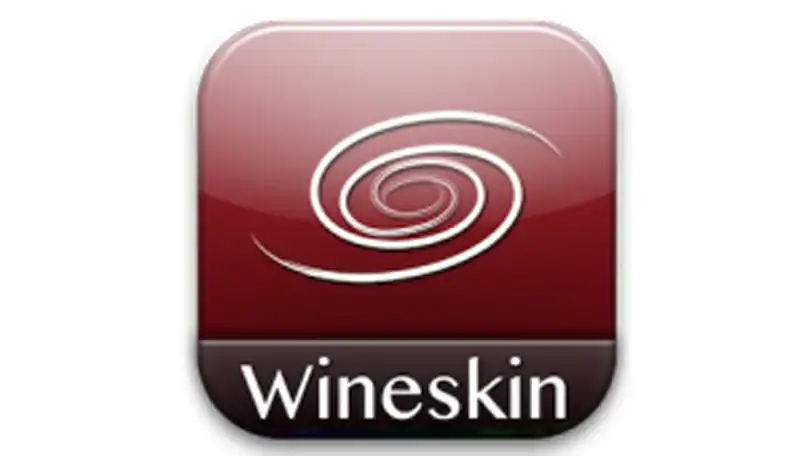 Another free emulator that enables Windows on Mac is WineSkin. Applications and games are easy to install and play. It allows for simple configuration and supports apps and games running in full screen. A dedicated website is not available for WineSkin. You must voluntarily download it from third-party websites.
Find out more about this emulator by visiting this website:https://sourceforge.net/projects/wineskin/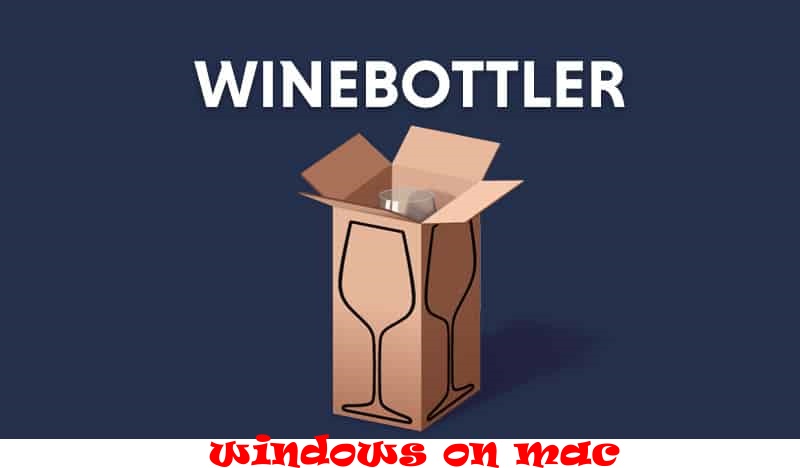 One such Mac emulation for Windows that performs the job well is WineBottler. WineBottler is your best option if you need to install and execute a specific Windows application without installing the whole Windows installation. It effortlessly runs non-Mac compatible programs.
Find out more about this emulator by visiting this website: https://winebottler.kronenberg.org/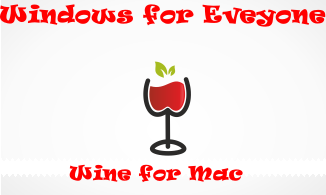 You can easily run Windows apps on a Mac with Wine, an open-source Windows emulator for the PC. To run apps on a Mac, you don't need to purchase a Windows license. Wine effortlessly and error-free runs the applications.
Find out more about this emulator by visiting this website: https://www.winehq.org/
CodeWeavers created a version of Wine called CrossOver. You don't need to download Windows or get a license, and it doesn't operate a virtual computer on your Mac.
The Windows software may be used alongside the Mac programs without needing to restart. It is well-liked since it works with a variety of Windows programs and games.
Price: Plans Start from $9.95
Find out more about this emulator by visiting this website: https://www.codeweavers.com/crossover
Windows Emulator For Mac FAQs
Q. How can I play PC games on my Mac?
Installing Boot Camp and dual-booting into Windows OS is the best way to play PC games on your Mac. This guarantees that even graphically demanding games will run smoothly on your Intel Mac's hardware.
Q. What is the best program to run Windows on Mac?
In the end, it all comes down to personal preference after reading about the different emulators available you should choose the one which caters best to your need. Boot Camp is perhaps the finest tool for Intel Macs to run Windows smoothly. Additionally, experts on the internet recommend using software like Parallels Desktop and VMware Fusion. These two emulators are fantastic and perform well.
Q. Does running Windows on a Mac cause problems?
Actually, no. It goes without saying that running a virtual machine and installing Windows on it will use more RAM and CPU, slowing down your Mac. It won't, however, result in any hardware issues per se. After removing the virtualization program, your Mac should operate properly.
Conclusion
Although virtualization and emulation are often used interchangeably in modern society, the programs mentioned above are virtualization tools. With that, I'd like to end my post on the best Windows emulators for Mac.
Only older Macs with PowerPC hardware needed emulators. The Windows OS proved difficult to operate on such devices. With Intel Macs, you may theoretically run the operating system, enabling you to install your preferred Windows software.
Any tool you choose will have no trouble handling the majority of Windows programs. The best options are Parallels Desktop or VMWare Fusion, although they are also more expensive.
In the end, everything comes down to the applications you want to use and whether you're prepared to pay for them or not. I advise utilizing the free and simple to set up Boot Camp Assistant for Intel Macs.
Read More: